Join us for the Rotterdam Global Entrepreneurship Week 2021!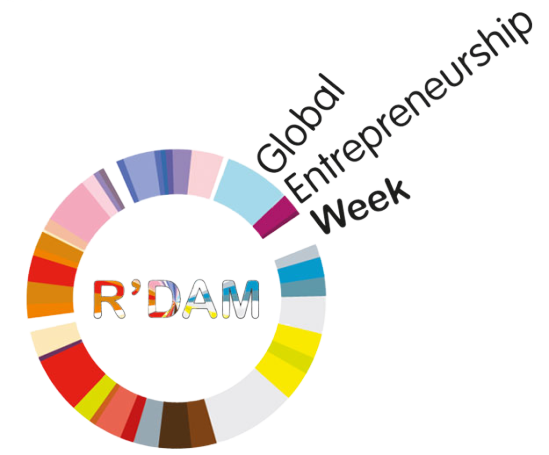 After a long and challenging crisis, it's time to move forward! One thing has become clear: people have shown a great capacity to overcome and recover from difficulties. The world has become more resilient in a remarkable way. Now the question is: What changed permanently during this crisis? And how is this visible in the world?
The Global Entrepreneurship Week 2021 will be a truly blended international and entrepreneurial experience. Students, lecturers and experts from around the world will work together on this year's theme:
Show Your Resilience!
All participants will work on different stories, from different perspectives, with one crucial thing in common: how resilience has been shown in the past and how these lessons will be continued in the future. We want to provide our students from different parts of the world with a positive message in difficult times and role models who will inspire them to start or continue their entrepreneurial journey.
Universities from around the world will combine forces with one goal: to inspire and help students develop an entrepreneurial mindset that they will benefit from for the rest of their lives. The week will consist of thought-provoking cases, working in multicultural teams, and challenging assignments. Teams will compete against each other to become the best team of the Global Entrepreneurship Week 2021 and win a fantastic prize.
This event is the world's largest celebration of innovators and job creators, who launch startups that bring ideas to life, drive economic growth and expand human welfare. The Global Entrepreneurship Week will inspire people worldwide through local, national and global activities designed to help them take the next step in their entrepreneurial journey. Unlock your potential and prepare yourself for connection, excitement and inspiration!
Have a Look At Our Previous Editions
What Do We Want to Achieve During This Inspirational Week?
As a true student with entrepreneurial mindset you will be able to:
recognize successes and failures of experienced entrepreneurs
present a start-up business idea in an attractive form, using innovative presentation techniques
build an international network
What to expect?!
Hands-on cases from international entrepreneurs that will inspire you
Dynamic speakers who will motivate you from all over the world
Trial and Error: learn from the best
Have fun and unlock your "creative" potential
Learn how to be resilient during unexpected changes. Will you bounce back or move forward?
Bring your 'A' game and be ready for the future!